Redshift 2.6.41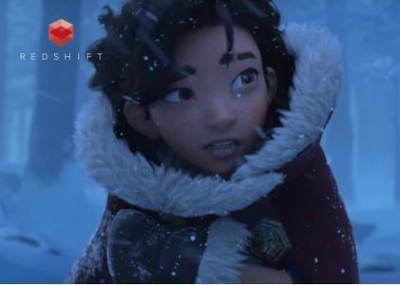 Redshift 2.6.41 | 1.6 Gb
Redshift Rendering Technologies has launched Redshift 2.6.41 is a powerful GPU-accelerated renderer, built to meet the specific demands of contemporary high-end production rendering. Tailored to support creative individuals and studios of every size, Redshift offers a suite of powerful features and integrates with industry standard CG applications.
Redshift is the world's first fully GPU-accelerated, biased renderer. Redshift renders scenes many times faster than existing CPU-based renderers.
Redshift was designed from the ground up to be a production-strength, biased GPU renderer. "Production strength" means the software is stable/reliable and can handle large datasets, i.e. scenes containing tens or even hundreds of millions of polygons and tens of gigabytes of textures. Redshift can support large datasets that exceed the GPU memory capabilities due to its out-of-core architecture which allows data to efficiently be moved between the CPU and the GPU. "Biased" means allowing artists to tweak shading in non-physical ways and achieving the look they require. It also means being able to approximate certain lighting aspects with less accurate but faster-to-render techniques. "Biased" should not be confused with a lack of physical correctness - which Redshift also supports! It should be interpreted as "better control". And, finally, because Redshift is optimized to run on the GPU, this means it offers all of the above while being albe to render several times faster than its CPU counterparts.
Redshift is tightly integrated with 3d apps. Redshift's deep level of integration means new users will feel right at home. Apart from deep integration, the Redshift plugins also aim to offer a consistent user experience across the supported 3d apps - within the limits of each 3d app, of course. This is important for the reason, what many artists these days find themselves having to jump between different 3d apps, depending on their project's needs.
Redshift Rendering Technologies Inc was founded in early 2012 in Newport Beach, California with the goal of developing a production-quality, GPU-accelerated renderer with support for the biased global illumination techniques that until now have remained squarely in the CPU-only domain.
Redshift3D Redshift
2.6.41
x64
english
PC
Windows 7even or newer
*
1.6 Gb
DOWNLOAD LINKS :
CODE:
https://rapidgator.net/file/1dc937afabe25702aa04c2f6101879c5/DSQJlbZk_RRR.2641.3DsMax.rar.html
https://rapidgator.net/file/0e521a41b856b6730d1c5d9afc7c8c49/DSQJlbZk_RRR.2641.C4D.rar.html
https://rapidgator.net/file/0c1db6f66c74675c683e53eb342138c6/DSQJlbZk_RRR.2641.Houdini.rar.html
https://rapidgator.net/file/9c5097a1d14f778b4ae862de04c5956a/DSQJlbZk_RRR.2641.Maya.rar.html

http://nitroflare.com/view/DDE33B1F7BA1597/DSQJlbZk_RRR.2641.3DsMax.rar
http://nitroflare.com/view/85C09183EC42C87/DSQJlbZk_RRR.2641.C4D.rar
http://nitroflare.com/view/0809528401B66A1/DSQJlbZk_RRR.2641.Houdini.rar
http://nitroflare.com/view/E9411A8D3DFDD99/DSQJlbZk_RRR.2641.Maya.rar

https://uploadgig.com/file/download/bBfb1a2d4cA59757/DSQJlbZk_RRR.2641.3DsMax.rar
https://uploadgig.com/file/download/81faa30A400dcE6b/DSQJlbZk_RRR.2641.C4D.rar
https://uploadgig.com/file/download/a7fE0e354b63690E/DSQJlbZk_RRR.2641.Houdini.rar
https://uploadgig.com/file/download/4ff06151df9D9634/DSQJlbZk_RRR.2641.Maya.rar